Jacob Pneumatic is a green diesel in An American Tail 3 and Casey Jr and Friends.
Edit
Relationship
Edit
Train Bult: Diesel Engine
Appearance: An American Tail 3 and Casey Jr. & Friends.
Gender: Male
Agliment: Good
Allies: Casey Jr., Toots, Tillie, Tootle, Montana, Emma, Pufle, Ivor, Jebediah, Georgia, Pete, Farnsworth, Alfred, Melissa, Tom Jerry, Blue, Greendale Rocket, Johnny , Doc, Huey, Silver Fish, Rasmus, Jason, Sir Reginald, Katy Caboose, Alan (steam engine), Piper, Tracy, Rusty (The Little Engine That Could "2011 film"), Humphrey, Rodrick, Minerva, Shelbert, Mary, Calley, Bonnie, Sasha, Wartime, Sir Norramby, Evening Express, Cardean, Chugs, Big Tim, Yaemon
Enemies: Cerberus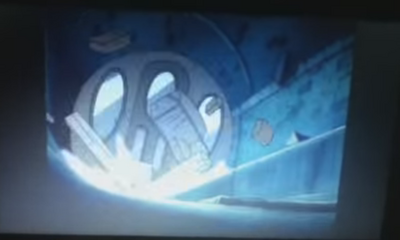 Ad blocker interference detected!
Wikia is a free-to-use site that makes money from advertising. We have a modified experience for viewers using ad blockers

Wikia is not accessible if you've made further modifications. Remove the custom ad blocker rule(s) and the page will load as expected.