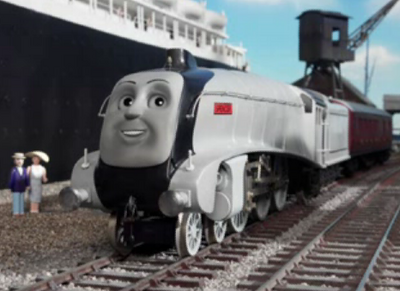 During his first visit to Sodor, Spencer took the Duke and Duchess of Boxford on a trip around Sodor. He ignored Gordon's warnings about taking on water and thus ran out - Spencer attributed the incident to a leaky tank. Upon his next visit, Spencer challenged Edward to a race and maintained a lead for the majority of the race, but vainly fell asleep while the Duke and Duchess stopped to take photos and lost to Edward, after Edward got onto the summer-house branch first.
Alignment:
Edit
Ad blocker interference detected!
Wikia is a free-to-use site that makes money from advertising. We have a modified experience for viewers using ad blockers

Wikia is not accessible if you've made further modifications. Remove the custom ad blocker rule(s) and the page will load as expected.